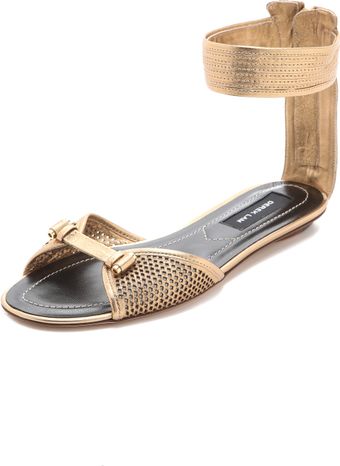 Derek Lam
Hurley Flat Sandals
Source:
Lyst.com
So far, the weather today has been quite springy, thankfully! This made me to start thinking of what shoes would be on my feet this Spring. I'm hiding all my sky-high platforms, bringing out and buying no-platform sandals, and incorporating prints, stripes, and texture into my closet. I'm very picky about sandals because I absolutely dislike them. Surprised? I'm not sure why but I just don't like them, so before I can purchase one, I must adore it and it would most likely be a high heel.
I'm also clearing out my closet and getting rid of unnecessary clothes, shoes, and jewelry. I have items I purchased way back in 2009 that are still unworn just occupying space in my closet. Therefore, I decided to size my closet down to half of what I currently have.
What will you have on your feet this Spring and Summer? Are you going to be cleaning your closet?
Xo
Kike.